About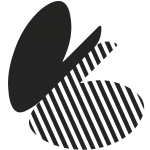 Dingy Butterflies CIC is a social enterprise that works across Gateshead, developing high quality participatory art projects. By inviting local, national and international artists to work with residents and with local community and cultural organisations, we aim to increase creative engagement and participation within the community, develop and improve creative and digital skills, create pride amongst residents in the area and increase active engagement in local decision-making. Dingy Butterflies CIC takes inspiration from Robert and Elizabeth Spence Watson who lived at Bensham Grove House from 1875 until 1919 and were prominent social activists in Gateshead and Newcastle. The family valued creativity, education and social justice and were tireless campaigners for workers rights, women's education, the anti-slave trade, and with a lifelong interest in education, literature and the arts. It is these core values that Dingy Butterflies take as its starting point.
The aim of Dingy Butterflies is to develop creative events, working across local cultural and community organisations to develop partnerships, increase digital engagement and understanding, increase accessibility and enjoyment of local resources and to support the community to learn new creative skills through participation in cultural events and projects. Dingy Butterflies works with artists, local residents, community and cultural organisations to offer creative and digital opportunities and training for local organisations, artists and residents. We are available to run consultations for local businesses and community organisations as well as work experience opportunities for local students and artists.
Finally, you may be wondering where the name 'Dingy Butterflies' comes from. JB Priestley, when researching his book an 'English Journey' in the early 1930's, visited the educational settlement at Bensham Grove. He described the unemployed men from a group he visited as "the dingy butterflies of the backstreet". We aim to re-claim the phrase for Gateshead and reuse it in a creative, positive and humorous way.