10×10 Creative Gateshead
'10×10' involves the creation of two creative booklets that showcases the work of 10 Gateshead based artists. The artists will work in collaboration with members of the Best of Bensham Collaborative. They will support the wellbeing of community members in this time of lockdown, who have little access to digital technology. One of the booklets will be for young people and their families and the other for adults who are socially isolating and require extra support.
The two booklets will showcase different art forms and will help people learn new creative skills or rediscover old ones. Each activity will have a connection to Gateshead so people can find out more about their local area. This will be by exploring an area in a new way or introduce a place they have never been to before. It will help them feel more connected to their local community. They will also be downloadable from our website and through our partners for the wider community of Gateshead and beyond.
The artists chosen and the organisations they are working with are: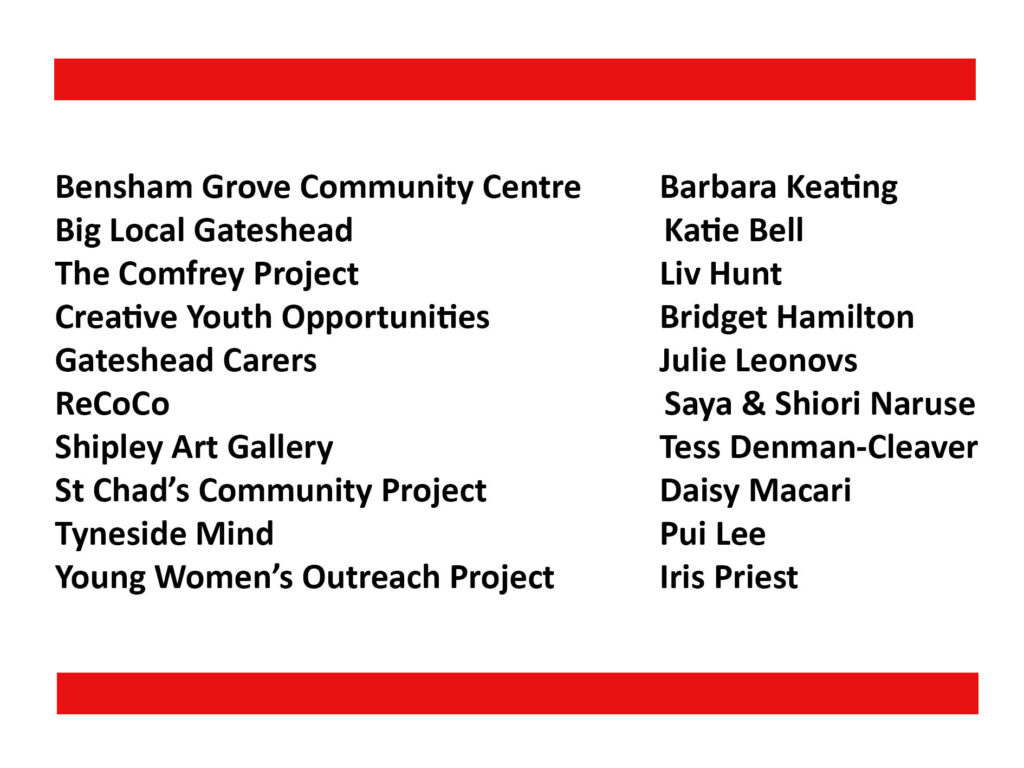 The booklets will be available from mid-August. Check back here for updates!
This project is funded by Arts Council England and the Best of Bensham Collaborative