In collaboration with Gateshead Art Team and North East Cultural Freelancers we are organising a series of artist led walks around Gateshead. Walks have been around Saltwell Park, Gateshead Riverside, Derwent Walk and Longacre Woods and have included a mental health walk, an ambulation walk, Haiku walk and a bee walk.
John Quinn, Saturday 2 April 2022, Saltwell Park
A relaxing, sociable, creative morning walk to be together, observe, and engage with the spring landscape of Saltwell Park, exploring the potential of 'making' in the natural environment.
Tim Shaw, Friday 20 May 2022, Gateshead Riverside Ambulation Walk
Walking and exploring Gateshead's Riverside Sculpture Trail using sound. Ambulation was a sound walk that used field recording techniques and listening technologies to create a walking performance using environmental sound. This headphone-based sound walk adapts field recording equipment and DIY listening technologies to explore the sonic quality of different environments.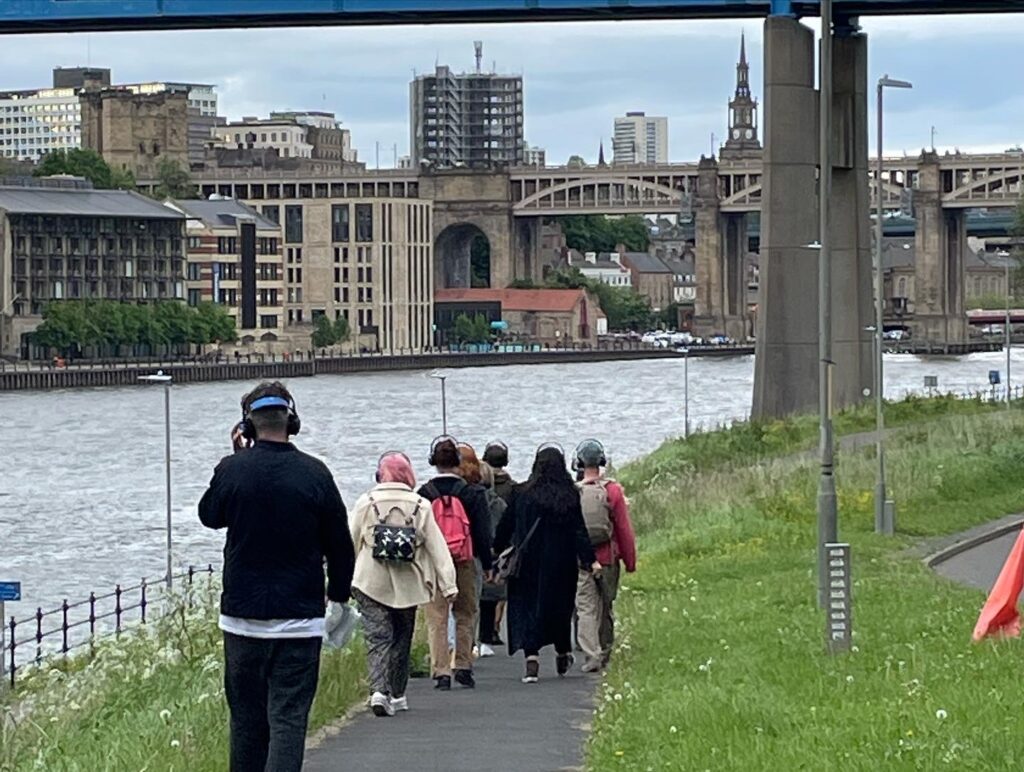 Marcia Ley, Friday 27 January 2023, Land of Oak & Iron
A walk to Hollinside manor, a 13th century manor house ruin. Along the way, we took photographs and made notes to describe what we saw or how we felt. Marcia shared her memories about the area and how it has changed. Together we will create a Haiku poem to describe our walk together.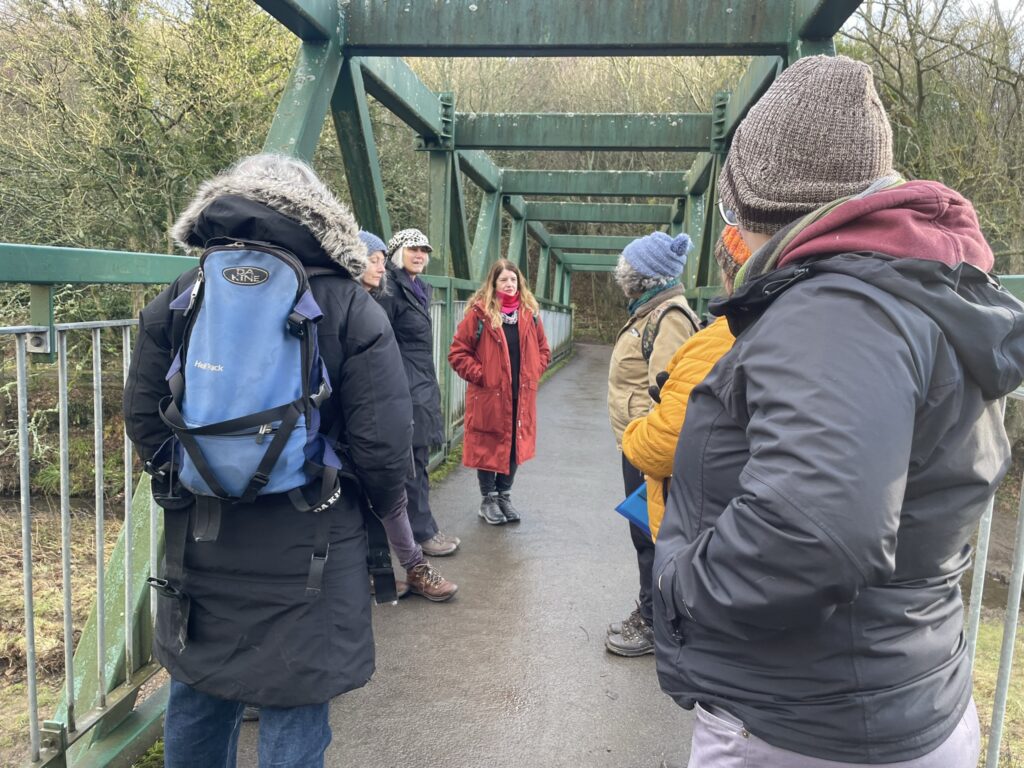 Barbara Keating, Wednesday 19 April 2023, Saltwell Park
A walk to be introduced to the 33 bee species already found in Bensham, and the likely places to spot them. We were introduced to the app "iNaturalist" to help with data collection and how to spot potential habitats.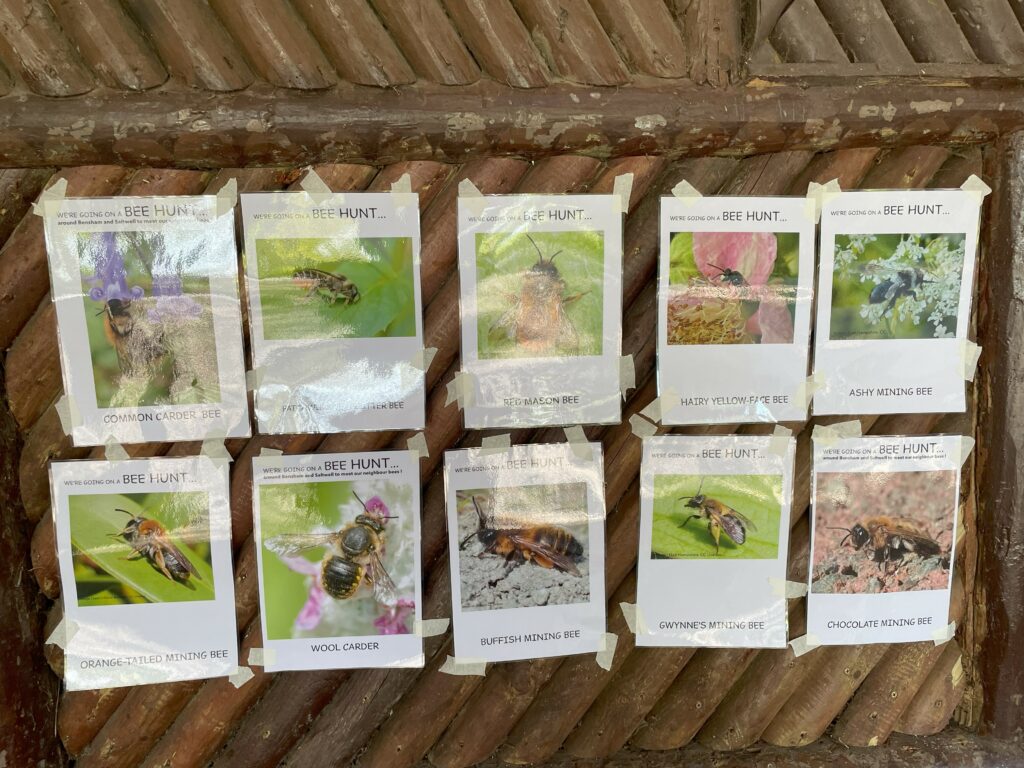 Degna Stone, Wednesday 21 June 2023, Longacre Woods
A quiet reflective walk on the things in life we'd like to change. The small everyday things that colour the way we interact with the world around us. The things that are within our power to change